domo arigato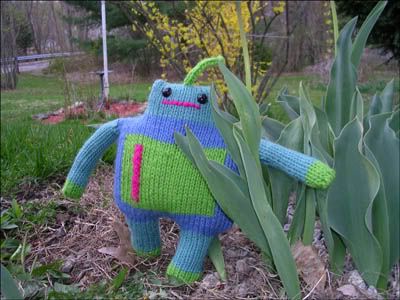 My dear friend
Chrissy
knit me a fabulous birthday present: one of
Jess Hutch's
Robots
. From the moment I unwrapped it, I was in love. Chrissy had named her Cecily early on in the knitting process. She said I could change it, but I just love the name.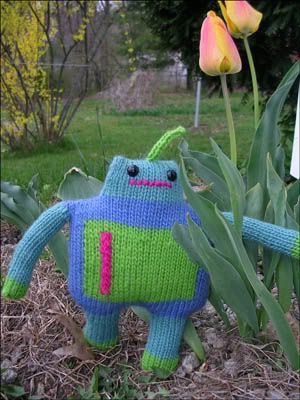 Don't you just adore the fact that she's posing with the tulips? Yeah, I thought so.
Cecily was made lovingly out of Brown Sheep Worsted. I say "lovingly" because I know that Chrissy isn't all too fond of working intarsia, yet she did so for me.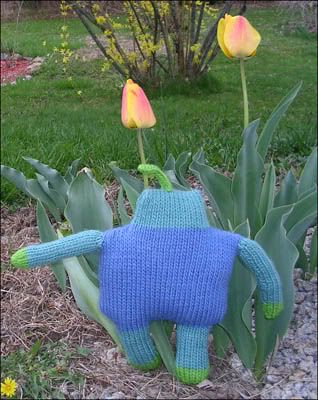 I'm humored by her backside.
I have a feeling that Cecily is going to become a traveling companion, much like that gnome or Flat Stanley. I think I'll photograph her in exotic locations. Because how many people travel with a
knitted robot???
That's what I thought.