the finish(ing) line...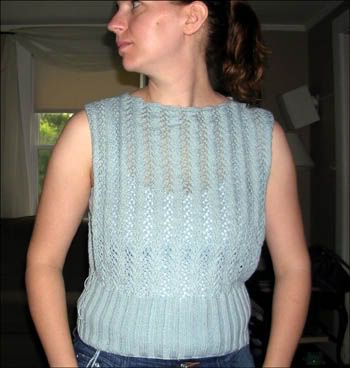 Victory is always sweet, but it's especially sweet with this one. Orangina - or as I call it, Aquafina - is 99% finished and ready to roll. All that's left is the side seams and a nice blocking. This was my first real, honest-to-goodness lace pattern and it turned out better than I could have expected. I stop short of saying "perfect" because the thought of blocking 100% cotton gives me the willies (the term "stretch" could take on whole new meanings), but I dare say that I did a darn good job.
Good thing I bought that light blue tank top, or else this would be obscene.
There will be more to report when we're truly done!